My name is Glenn Eilders and I am the founder of Antler and Wood Creations, LLC. Carpentry is my profession but the great outdoors is my passion. Antler and Wood Creations, LLC specializes in antler and wood creations: lamps, tables, coat racks, fireplace mantels, chandeliers, wine racks, bottle openers and etc. made from naturally shed deer, elk, and moose antlers.
I have always been interested in the outdoors. My love of the outdoors includes summer fishing, ice fishing in northern MN, deer hunting, turkey hunting, hiking, camping, antler shed hunting and just plain being in the outdoors.
It all started when I was working on remodeling the basement in our home. We updated the walls with knotty pine boards but I felt that we also needed some extra touches from the outdoors to finish it off. I built a stone fireplace and couldn't find a fireplace mantel that I liked so I decided I was going to make my own. A friend had mentioned that he had a red cedar tree that died a few years back that would be perfect. So I cut it down to size and the finished product turned out perfect! I also started doing some research on diamond willow wood and was able to locate some very unique pieces in the wild. I found a nice long unique piece that worked well for a stair railing. I also made my very first lamp with a diamond willow base and a moose antler for the table. That followed with two mule deer antler chandeliers to compliment the lighting in the room.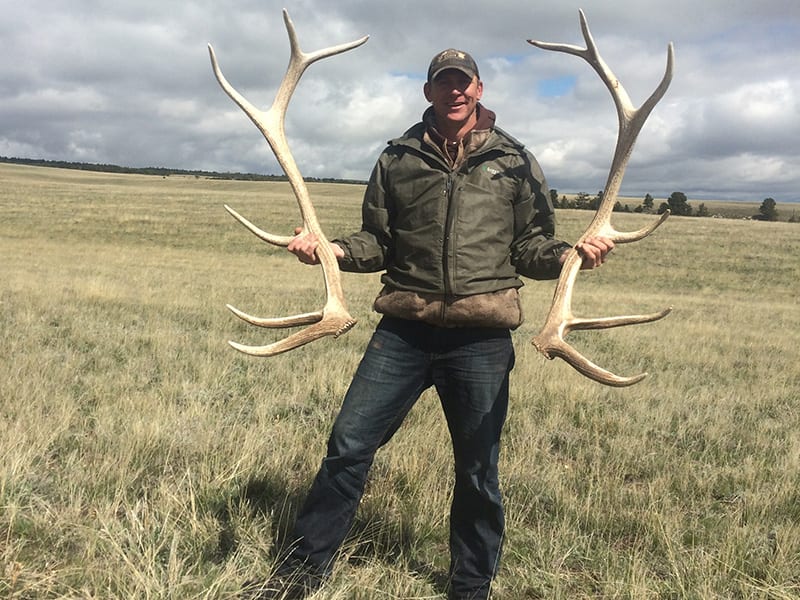 I thoroughly enjoyed making all these pieces for myself and friends were asking me if I would make some items for them. It was then that I decided that I had a start to something I really enjoyed. I began making some additional lamps and tables and started working on ideas for other products. The art of finding the perfect wood or the perfect fit of the antlers for each product is self-rewarding. My biggest enjoyment and accomplishment is seeing and hearing about the satisfaction of our customers when they receive their finished product.